Tauranga Building Washing
Tauranga Building Washing, Moss and Mould Treatment, Gutter Cleaning and Window Washing for Residential and Commercial Buildings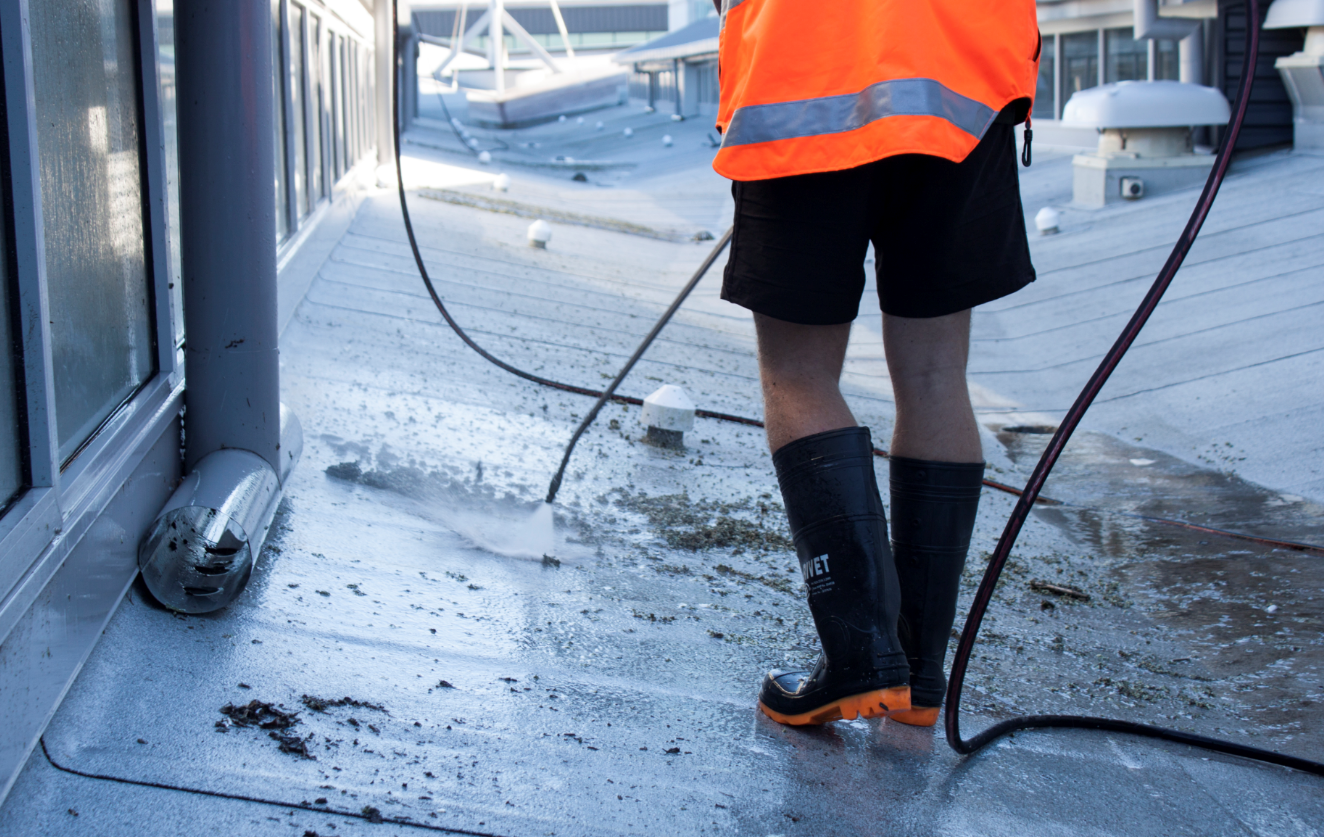 ---
Whether you are a homeowner looking to get your house washed or you are a facilities manager, wanting your commercial building looking sparkling clean, we have certified technicians and quality services to meet your needs.

Buildings that are left unwashed can lead to corrosion and significantly reduce the life of the building material. Moreover, if the warranty of the building states that regular cleaning is necessary, neglecting this would void any existing warranties.
Scheduling a building wash with us ensures your building is well protected from the environment, corrosion and any warranty voids.
Access | Partners in Property will wash your building using industry tested equipment and environmentally friendly products, where applicable. This could mean your building undergoes either a hot wash, chemical wash or soft wash. Often a combination of these methods is required for the best and cleanest building.

Our services include:
Exterior Building Washing - Tauranga Commercial and Residential
With 14 years of experience, our team have the knowledge and skills to provide thorough building washes in the Tauranga region. We can access high areas with industrial abseiling. Our industrial abseilers are IRAANZ qualified who can provide you with an exceptional service that cannot be beaten. Our building washes are carried out by Site-Safe technicians. You can have confidence that your building wash is completed by an experienced and helpful team.
Roof Cleaning and Gutter Cleaning - Tauranga Commercial and Residential
Our Roof cleaning services guarantee that your roof is protected and is performing to the best of its ability in the harshe New Zealand weather. Our team use pressurised water blasting to get rid of dirt that is present on the roof of your building. Our roof washing leaves behind a clean and health roof.
Access | Partners in Property also perform gutter cleaning. A blocked gutter is a common issue for property owners across the Tauranga region. Blocked gutters can lead to roof flooding and water ingress issues. Our gutter cleaning services unblock the gutters and ensure water is flowing off the roof and into the drains.

Window Cleaning - Tauranga Commercial and Residential
Windows can easily accumulate dust, grime and dirt. Our window cleaning services guarantee an improvement on the appearance of your building.
Benefits of window cleaning include
Immediate value added on to the appearance of the building
Streak and dirt free windows
Increased lifespan of windows
Additional light
Access | Partners in Property will carry out a full window clean on all types of properties including commercial buildings. This will be done using either a blade, or a hose and brush for a streak free finish.
Moss and Mould Treatment - Tauranga Commercial and Residential
Moss and Mould can not only be unsightly but also unhealthy. Our simple water-blast and/or moss and mould treatment can help get rid of moss and mould for six to twelve months. We guarantee quality work.