Access | Partners in Property - New Head Office
The Access and Gunac team mark 5 months of operating from our new Head Office in Wiri.
The current head office is twice the size of the previous office, giving us roughly 783 sqm office space and 790 sqm warehouse space. The space was once home to the New Zealand Post South Auckland Mail Centre. Before our team were ready to move in, the site received a much needed fit out to make the space inviting, innovative and open for collaboration and teamwork.
The project was headed by none other than our Managing Director, Richard Cawson. As a company in the space of commercial fitouts and refurbishments, this was no task our MD could not complete. It didn't take much for our approved subcontractors to jump on board this project.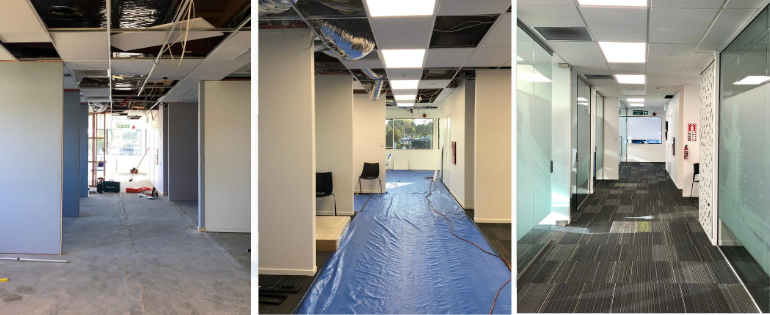 The office holds two levels and what a transformation it has taken. The scope of works involved demolition, electrical works, data cabling, flooring, ceiling tile replacement, HVAC installation, painting, plumbing, glazing, signage and more.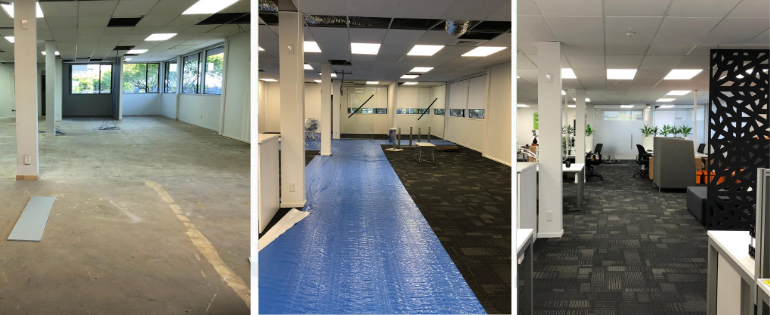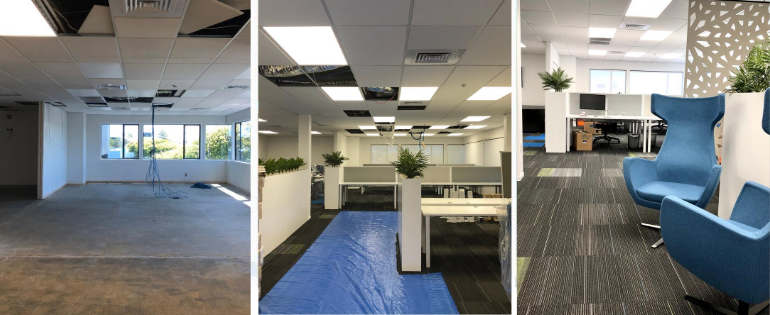 Calling on additional resources from our maintenance division meant more hands-on deck to complete all necessary works, where required. This is a major added benefit that each client of Access | Partners in Property receives. Our in-house team of electricians, plumbers and carpenters were able to assist in getting our new space, ready. Finally, our building received a window clean by our facilities staff before our team officially opened doors 24th February.
A great effort with all divisions, management and staff who made the move seamless and exciting.