Electric Vehicles | #chargingforward
Adopting Electric Vehicles
Preserving and protecting our environment is important to us. As a New Zealand business, we believe we need to do our bit keeping our country, green.
In August 2019, our executive team released our Five year Strategy Plan. The plan communicated our vision, mission and plan for the next five years. The plan also included actions we were prepared to take, one of which was to adopt electric vehicles.
3 months down the line, Access | Partners in Property are the proud owners of two brand new electric vehicles. The 2019 eGolf EVs run purely on electricity and can travel over 190 km on a full charge. To put that into perspective, that's travelling from our Auckland head office to the Tauranga office.
Before the vehilces reached our office, we redesigned the skin to reflect the electric features. We had also installed a charging port in our Auckland car park for the cars to charge, when not in use.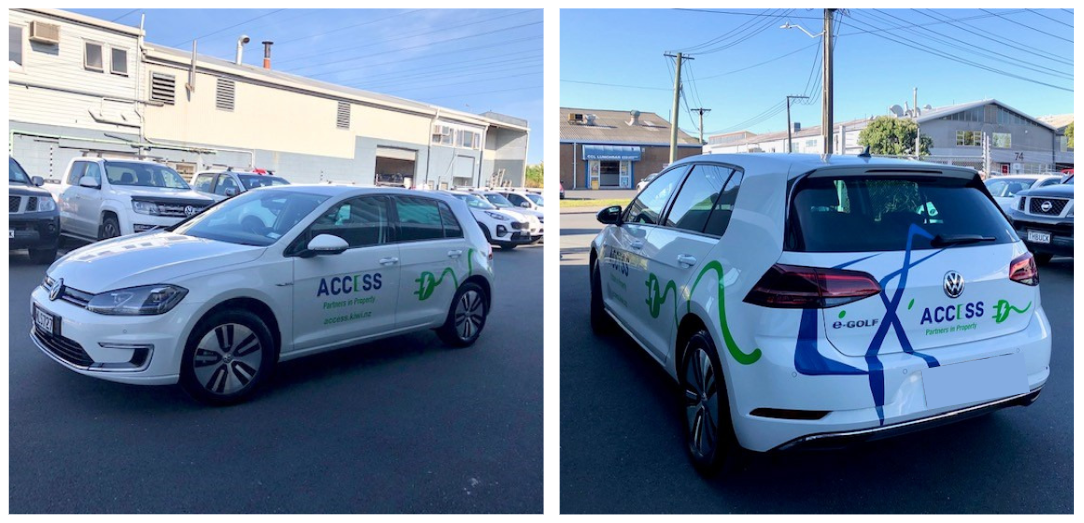 The vehicles will be driven by the Health and Safety team, who are one of the divisions that are always on the road, making sure our sites and our staff are safe. Dedicating these EVs to this division helps us do our bit in reducing our carbon emissions.

Access | Partners in Property are proud of our sustainable initiative to protect the environment. We are also ecstatic to be following through on our Five year strategy.