Middlemore Hospital | Edmund Hillary Building Wash
Category: Building Wash
Auckland Building Washing | Middlemore Hospital
Access | Partners in Property have years of experience in providing building washes in the Auckland, Hamilton and Tauranga regions. Our highly trained staff work together to improve the appearance and external health of our client's buildings.
Our experience in this field made us the perfect team to complete a Building Wash and Roof Treatment on the Edmund Hillary building at Middlemore Hospital. This six-storey building underwent a building wash, window cleaning, a roof wash and a roof treatment.
The job required our abseilers scaling the building to remove the grit that was present while our facilities technicians safely accessed the roof to complete a roof wash and roof treatment. Access | Partners in Property is committed to the safety of our staff and the public. Thus, we ensure our staff are highly trained, confident and fully equipped to help service our clients while keeping safe.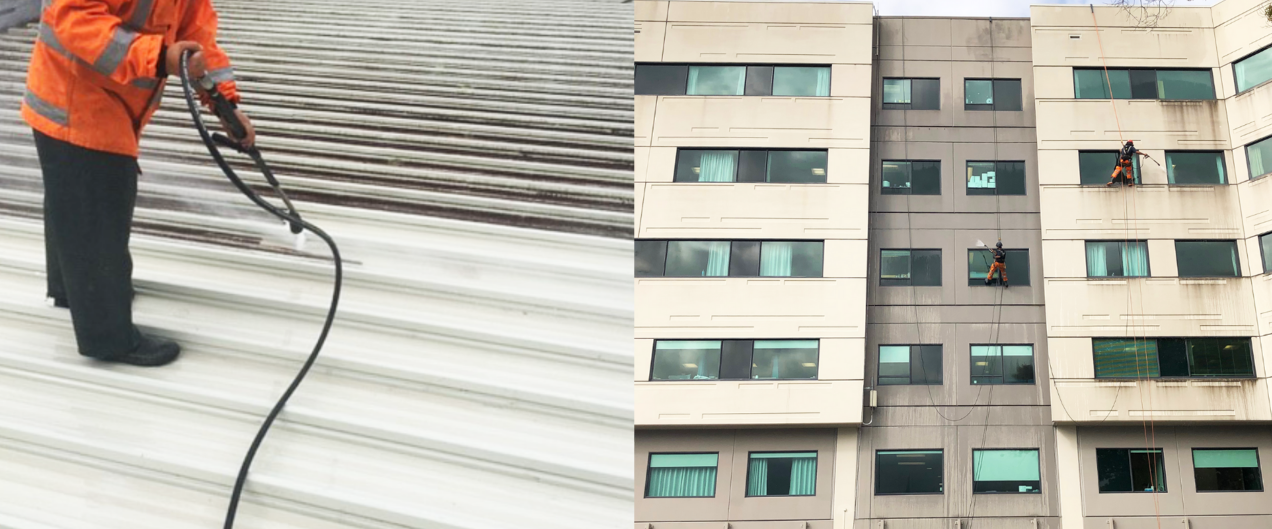 The building is now not only clean but well protected from moss and mould growth for the next 6 to 12 months.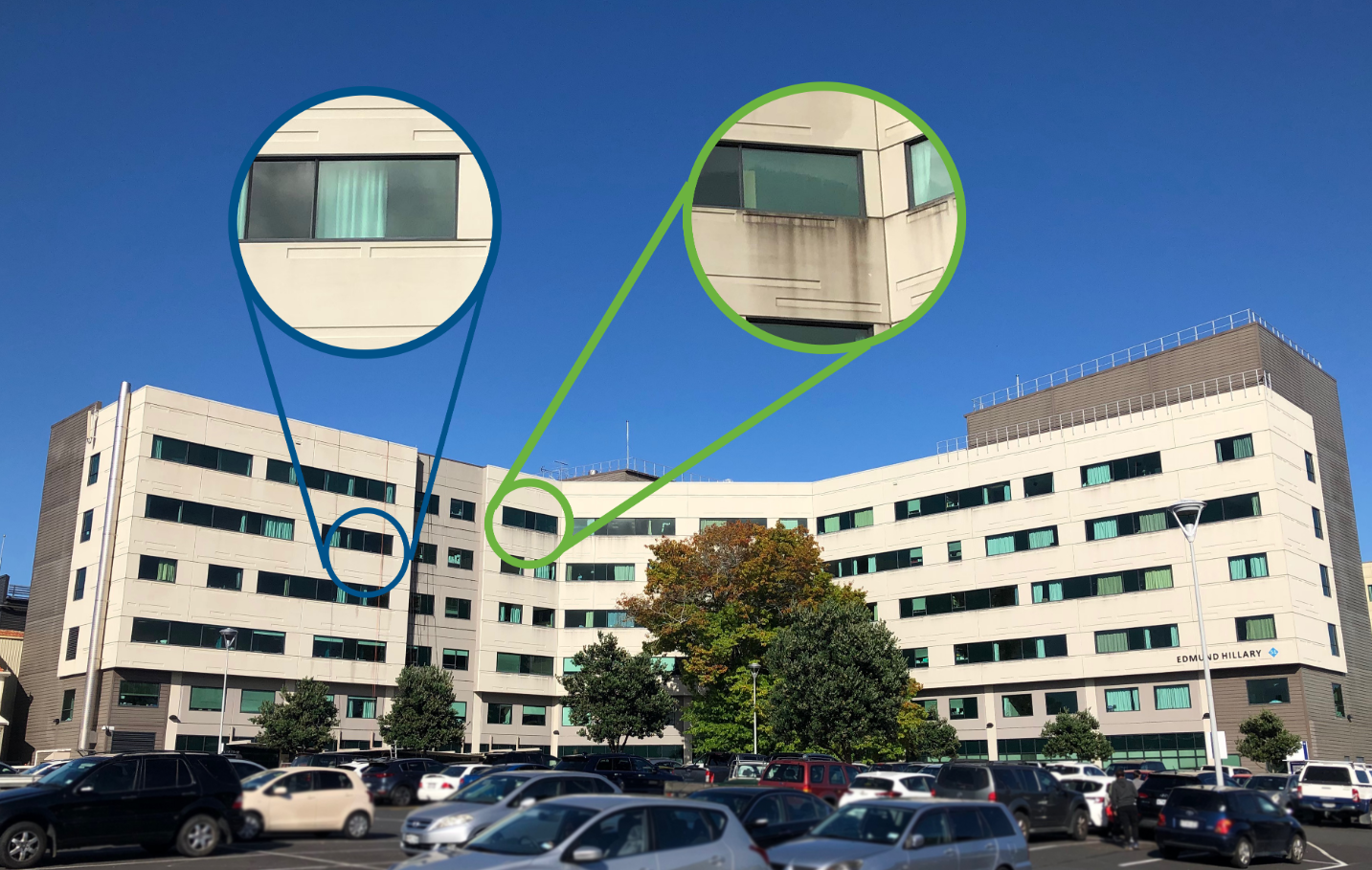 Working alongside the client to schedule work that suits their needs, Access | Partners in Property completed the job in just over 2 weeks. The client is very satisfied with the service we have provided.

We welcome Middlemore Hospital as one of our blue-chip clients and move forward to provide them with quality property maintenance services.
To find out more about our building washing services, click here or Get in Touch.