Motutapu Island | Auckland Volunteering
Volunteering at Motutapu Island
On the 16th of October, 3 Access employees took a ferry trip to Motutapu Island for some volunteering work. This volunteering is part of our initiative to contribute back to the community and environment. It is also part of our five year strategy - in which we have dedicated 8 work days in the year for volunteering.
Like previous years, our team took on volunteering at Motutapu Island. Motutapu island hosts many of New Zealand's native trees and birds including the popular trees Pohutukawa and Kowhai, and birds; Kiwi and Kakariki. The island began its restoration in 1993. By 2011, all pests from the island that threatened the ecosystem, including possums, wallabies and wild cats, had been eradicated. There are an estimated 500,000 trees planted on Motutapu, majority of which make up the island's slow growing forest. This island is well on its way to being preserved, protected and restored. This is all thanks to the Motutapu Restoration Trust, the public volunteers and Department of Conservation.
On the day, the Access team, with a group of other volunteers, planted upwards of 225 pioneer trees. These trees will grow for 45 years to come.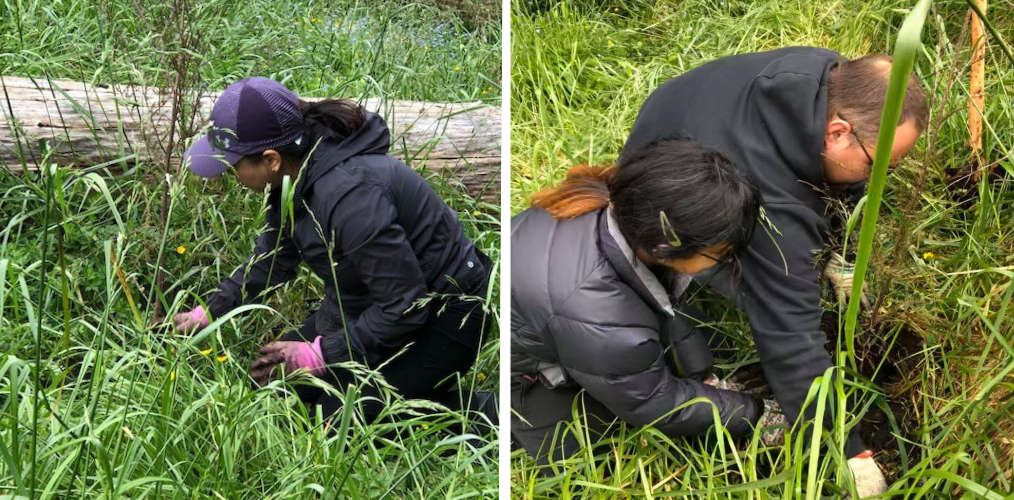 On behalf of everyone at Access | Partners in Property we have also planted 5 of the great Kahikatea (New Zealand's tallest trees) in memory of one of our Facilities team member who passed away in the month of October. The Kahikatea live and grow anywhere between 500-1000 years. The trees were planted in hopes of continuing our fellow team member's connection to New Zealand, the land and all the people he's impacted here.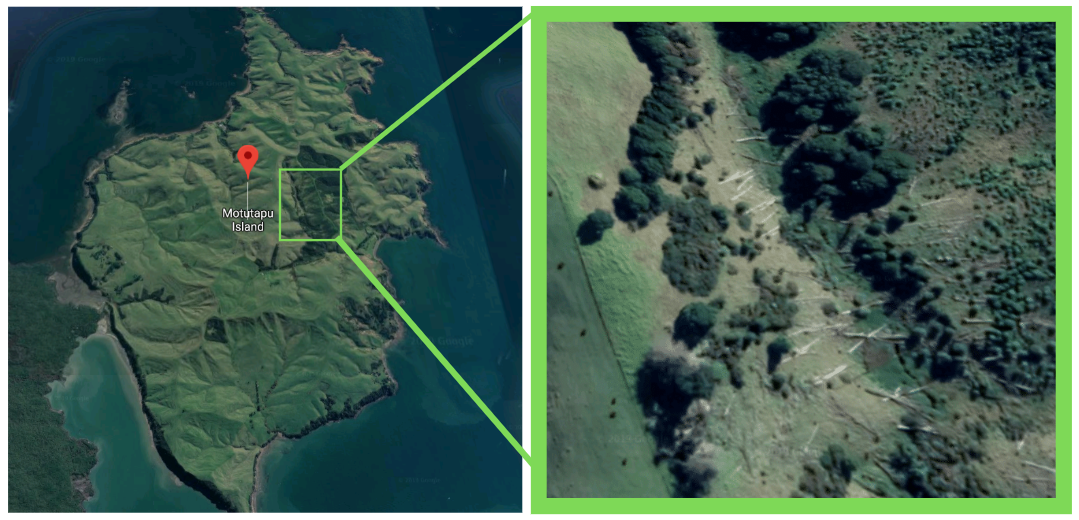 - Location of Kahikatea trees and pioneer trees planted -
Thank you to Bridget from Motutapu Restoration Trust for her conservation efforts and coordinating volunteers. If you would like to donate to the Trust, head to www.motutapu.org.nz